Thank you for taking the time to learn about running a kitchen in a child care center!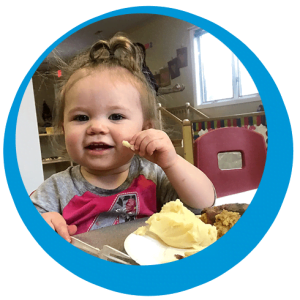 This training was developed from many sources and from the experience of Dr. Mary Ann Shallcross Smith and her team.
Please answer the remaining quiz and evaluation below to receive your training certificate.
If you want to extend your learning, view these resources:
Pew Health Group in collaboration with the Center for Foodborne Illness Research & Prevention. "Making our Food Safe for the holidays – Children and Foodborne Illness"
American Academy of Pediatrics (11/2015).  "Food-Borne Illnesses Prevention." Retrieved from: https://www.healthychildren.org/English/health-issues/conditions/prevention/Pages/Food-Borne-Illnesses-Prevention.aspx
Institute of Child Nutrition. (2018). Retrieved from http://www.nfsmi.org/
U.S. Department of Health & Human Services, Centers for Disease Control and Prevention (CDC). Retrieved from https://www.cdc.gov/
USDA Center for Nutrition Policy and Promotion. MyPlate.  Retrieved from https://www.choosemyplate.gov/
United States Department of Agriculture, Food and Nutrition Service. (2017). Child and adult Care Food Program (CACFP). Retrieved from https://www.fns.usda.gov/cacfp/child-and-adult-care-food-program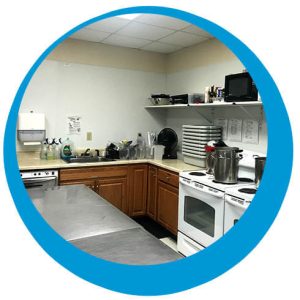 Thank you for taking our training course!
Any feedback, questions, or concerns can be sent to info@drdaycare.com.
Dr. Day Care's goal is to serve children nutritious food in proper serving sizes, as outlined by the Child and Adult Care Food Program (CACFP), a Federal program that provides healthy meals and snacks to children receiving day care. In accordance with Federal law and U.S. Department of Agriculture policy, this institution is prohibited from discriminating on the basis of race, color, national origin, sex, age, or disability. To file a complaint of discrimination, write USDA, Director, Office of Civil Rights, 1400 Independence Avenue, SW, Washington, D.C. 20250-9410 or call (800) 795-3272 or (202) 720-6382 (TTY). USDA is an equal opportunity provider and employer. In addition, sexual orientation and religion are two additional protected classes in Rhode Island. To file a complaint, contact the RIDE, Office of Human Resources, 255 Westminster Street, Providence, RI 02903 or call (401) 222-4600.